NEWS: CERI & KRISP delegation at the World Health Summit, Berlin
The World Health Summit (WHS 2022) was the first World Health Summit together with WHO. It was attended by over 1000 participants. CERI and KRISP sent a delegation of 5 of our brightest and younger scientists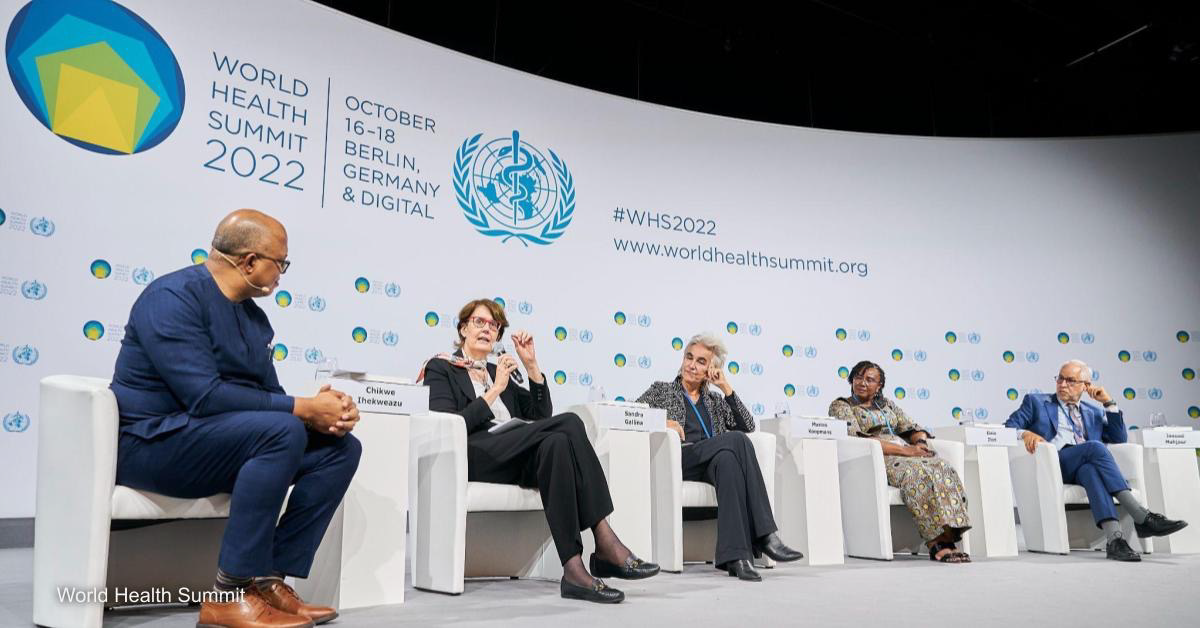 WHO has been a strong strategic partner of the World Health Summit since its very beginning. WHS and WHO are both dedicated to the well-being of all people: To give everyone everywhere the chance to live a healthy live is a global effort, and the key to achieve better health for all lies in collaboration and open dialogue, guided by science. This is what WHS 2022 stands for.
Therefore, WHO brought key financial institutions, investors, donors, and foundations together to discuss the investment in global common goods. Connecting stakeholders has always been a defining feature of the World Health Summit. Together with WHO we are welcomed heads of state, numerous ministers from all over the world, heads of international agencies, representatives of the G7 and the G20, the European Union, and the African Union – as well as civil society leaders and the private sector, including the health tech and the food industry.
Dr. John Nkengasong won the Virchow Prize for Global Health Award Ceremony - 15 October 2022 KRISP and CERI managed to send five of our young & brilliant researchers to Berlin, they of course, are at the award of Dr. J Nkengasong.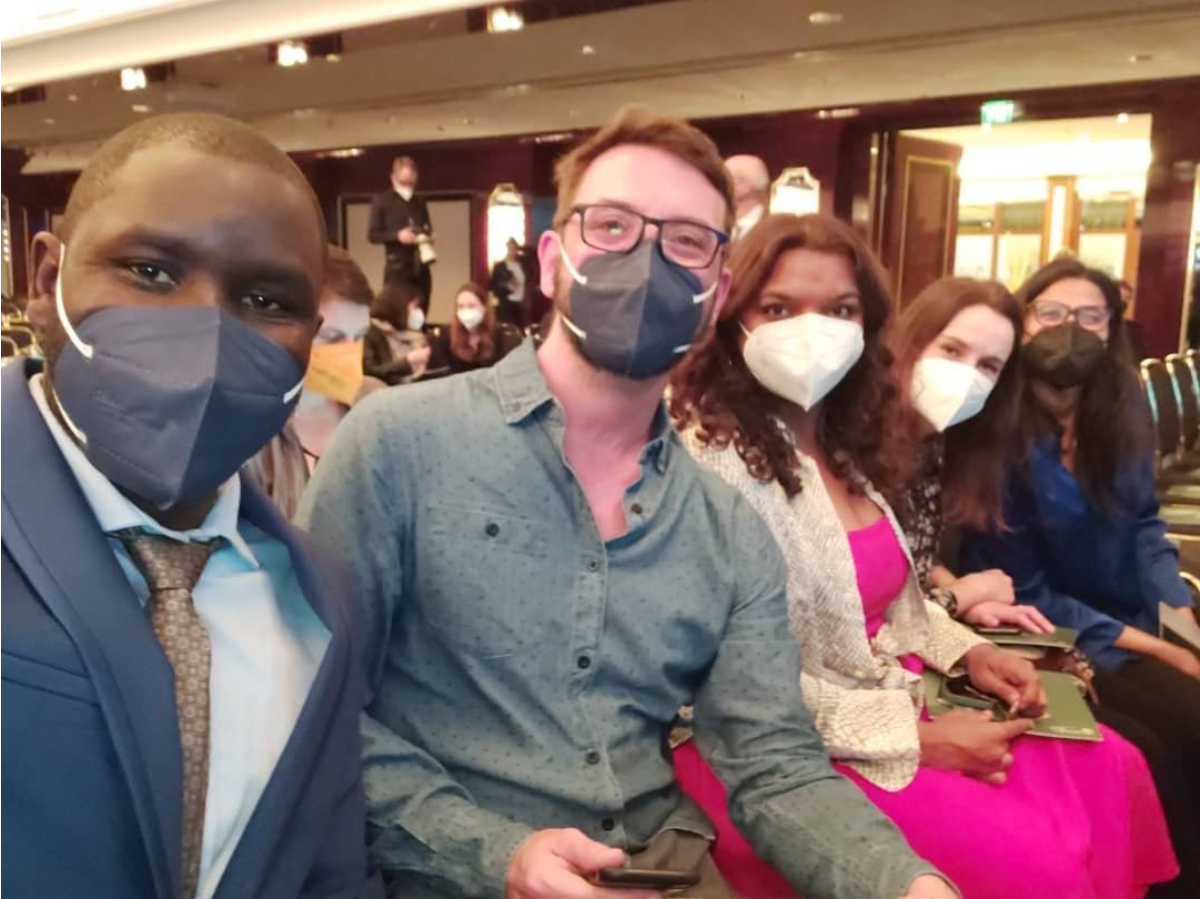 Africa was well represented from CERI and KRISP and included (L-R): Dr. San Emmanuel James (Uganda), Dr. Eduan Wilkinson (South Africa), Dr. Houriyah Tegally (Mauritius)), Dr. Monika Moir (South Africa), and Ms Jenicca Poongavanan (Mauritius).
Link to WHS website: https://www.worldhealthsummit.org
News date: 2022-10-16
Links:
http://www.krisp.org.za/manuscripts/CERI_KRISPnewsletter_Vol5(6)_OctNov.pdf